Customer Success Story:
unique manufacturing
"Realtrac works the way we do to follow every detail of our operations."
—Stephen Broussard, Owner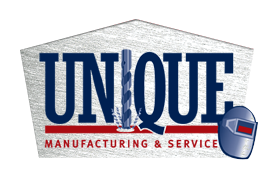 Some Companies Do The Impossible
Unique Manufacturing in New Iberia, Louisiana is a company that makes it their business to do the impossible. Started just eight years ago, by four people with a lot of industry experience, but no real capital, Unique Manufacturing set out to make parts for the oil industry that no one else was able to make. Patrick Broussard, one of the owners, is proud to note that not only do they make parts that others thought were impossible, they didn't realize that starting the kind of business they did without a huge investor was impossible – so they did it anyway. The first machined part Unique Manufacturing produced was a $200 pin. Today, they regularly produce one-of-a-kind parts for deep sea oil production; some can cost over a million dollars.
The parts they produce are mission critical elements on large drilling and pipeline operations that have to be absolutely perfect and have to be delivered on time, every time. Producing a part that can tolerate operations at three to ten thousand feet underwater requires a flawless process start to finish and the team at Unique understands how to control every aspect of production. On time delivery is also vital to their operations. Big drilling rigs and pipelines need big ships to support them. These ships are brought in to do a job and are a very costly part of doing business. If a part is not delivered on time, hundreds of thousands of dollars a day can be wasted waiting. Unique Manufacturing does not keep their customers waiting – ever.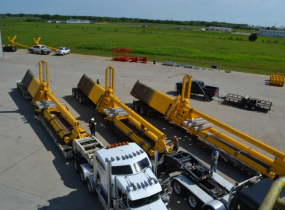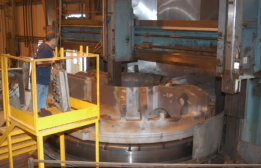 In an operation that makes the impossible every day, they needed a way to manage scheduling and their production process to meet these critical deadlines. To better manage these quality and delivery demands, Unique turned to REALTRAC Enterprise Resource Planning (ERP) software. "If you are going to make things that no one else can make you have to have procedures and processes that work" said Mr. Broussard. "REALTRAC works the way we do to follow every detail of our operations" he went on to add. Unique leverages all of the modules of the REALTRAC software to support their operations, but Mr. Broussard highlighted the job scheduling features, the ability to track a project from raw materials to finished parts for quality controls and documentation features as those elements that are critical to how they do business. Unique started using this ERP software just months after they started the business and have not looked back. "All of our management team has immediate access to all the information they need all the time." said Patrick. "We don't even sweat quality audits like the API Q1 or the ISO9001 or the IS0/TS 29001; all the information and documentation is in REALTRAC". They were able to pass their audit the very first time they applied for API Q1 certification because their operations meet all the key standards and because all of the documentation was available and complete in the ERP software. "It isn't just about audits; we have to have complete documentation on everything to make in order to prove, if necessary, that it was manufactured perfectly." commented Broussard. I guess you'd say that makes us 'lawyerproof' " he added with a slight chuckle. The quality Unique delivers, however, is not taken lightly. Sea floor drilling operations depend on perfect parts, and so can the ecosystems that surround those operations. Building impossible parts and making sure they are always perfect is just what Unique Manufacturing delivers, there is no other option. "For us, REALTRAC is our 'resident expert'. No one wastes time running from one person to the next with questions about a process or a project. It is all in REALTRAC and everyone who needs it has complete visibility on a project with just a few clicks." Said Mr. Broussard. "Our operations run smoothly because they have to. If you are doing impossible things every day you have to have a firm grip on every aspect of your process and we do that better than just about anyone else in the business." he continued. "
It is interesting", commented Mr. Broussard. "We figured out pretty quickly that using the REALTRAC software also helped us solve a few productivity issues as well" We tossed out our time clocks and relied solely on employee log in feature to track time. Pretty soon, hour long coffee breaks were no longer an issue." Just about every man hour can be assigned to a project when you can track productivity with this kind of precision.
For Unique Manufacturing quality control, and on time delivery are absolutes and they would not be in business without being able to deliver against these key metrics. Doing so profitably is the key to achieving the impossible and growing the business at double digit rates. Whether your business delivers parts no one else can manufacture or whether you compete aggressively with a long list of competitors ERP software makes it easier to do it successfully. Companies of any size can benefit from ERP software; the return on investment can be measured in weeks, not years. Find out more today. If good, easy to use ERP software can help Unique Manufacturing do the impossible, imagine what it can do for your operations.
Why clients choose REALTRAC
Real Results.
Real Efficiency.
Real Fast.
Realtrac's Shop Management System is easy to learn and use, and it boasts the lowest total cost of use on the market.
With a quickstart implementation, Realtrac software is offering real results in just a few days, as compared to weeks or months for other similar solutions.